Conifers has been extended and furnished beautifully in a classic style.
We take great pride in the accommodation we provide for our residents and regularly refurbish the home to a high standard, offering a homely and tastefully decorated environment. The home maintains excellent hygiene and cleanliness standards. The home provides three beautifully decorated sitting rooms, all beautifully decorated in different colour schemes, one of which is a quiet lounge to provide privacy and a quiet space for families. The sitting rooms offer a range of comfortable armchairs and recliners to accommodate differing needs of our residents. We have two beautiful communal dining areas for residents to enjoy our freshly prepared meals although residents are welcome to dine in their own rooms if they so wish.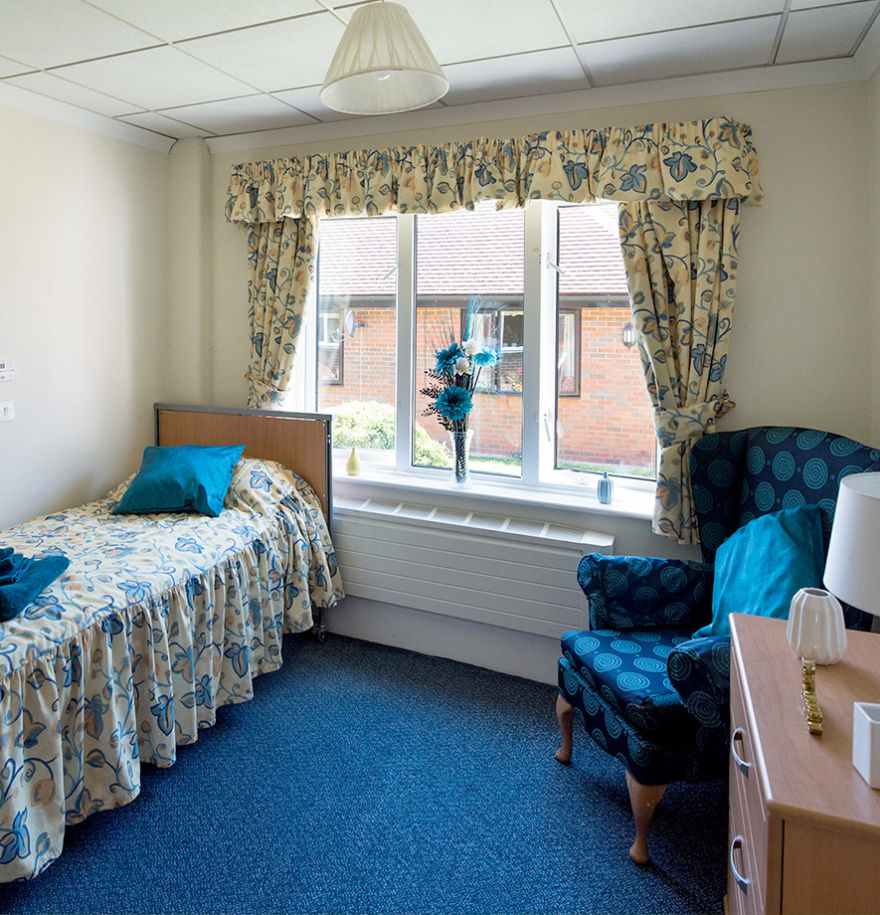 Many bedrooms provide en-suite facilities. The large bedrooms are available to accommodate couples or people wishing to share. All bedrooms meet the size requirements specified by the Care Quality Commission. We always ensure Conifers is homely, well decorated and clean and we encourage residents to personalise their bedrooms with familiar, favourite belongings. We provide fully assisted shower rooms and bathrooms. A lift provides access to all rooms. A fully fitted Hairdressing Salon is available to meet the residents' hairdressing needs. Residents' choices in terms of showers or baths are encouraged and supported.
"I cannot thank you enough for making my dad's birthday so very special. He had a lovely day, so much attention and kindness, it was great."
The kitchen is open all day to meet the dietary needs of our residents. We strive to maintain high standards of hygiene and cleanliness at all times. The kitchen is regularly inspected by the Environmental Health Department and has been awarded the highest Five Star rating by South Staffordshire Council.
The garden is easily accessible for wheelchairs, and residents and their visitors are encouraged to use the grounds as much as possible. The Gardens are laid out informally to create perfect arbours for residents and their families to sit and chat or enjoy a refreshing drink.